Farnborough International Airshow
The Farnborough International Airshow is a trade exhibition for the aerospace and defence industries, where civilian and military aircraft are demonstrated to potential customers and investors. Since its first show in 1948, Farnborough has seen the debut of many famous planes, including the Vickers VC10, Concorde, the Eurofighter, the Airbus A380, and the Lockheed Martin F-35 Joint Strike Fighter. At the 1958 show, the RAF's Black Arrows executed a 22-plane formation loop, setting a world record. The international trade show is put together every two years by FIL Farnborough International Ltd. and takes over the entire course of a week. 
The site also houses the Farnborough International Exhibition & Conference Centre. Operated by the same talented team who expertly organise, run and deliver the world famous Farnborough International Airshow, Farnborough International Exhibition & Conference Centre is open for business all year-round, hosting conferences, exhibitions and corporate events.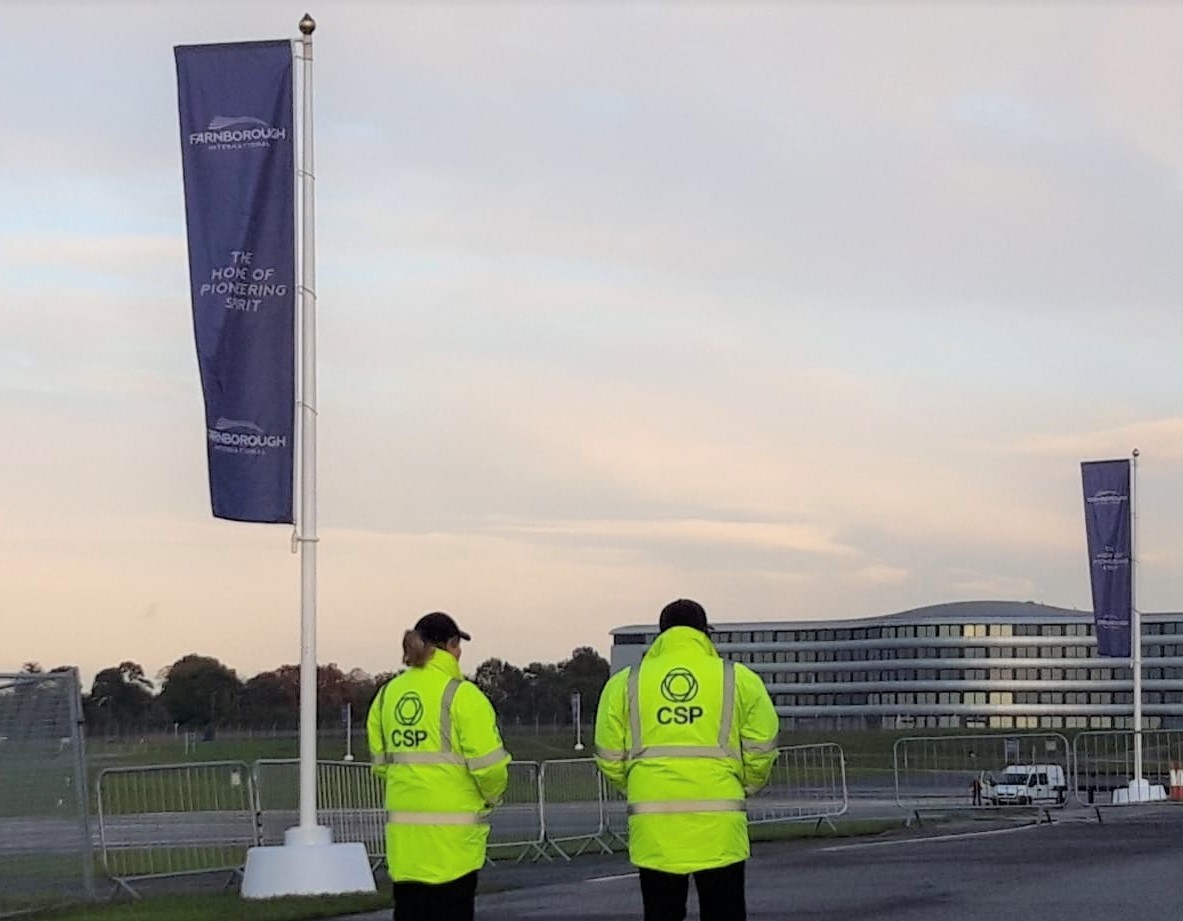 Service summary
We have been supplying internal and external traffic management services and event parking to Farnborough International Exhibition and Conference Centre since 2007.
In 2016, we commenced providing services to the Farnborough International Airshow, including event parking, internal and external traffic management, plus a significant CSAS (Community Safety Accreditation Scheme) operation on public access routes. We work with the local authority and organisers to agree the Traffic Management Plan for each Airshow.