The Commonwealth Heads of Government Meeting London 2018
The Foreign and Commonwealth Office (FCO), commonly called the Foreign Office, was a department of the Government of the United Kingdom. It was responsible for protecting and promoting British interests worldwide. It was created in 1968 by merging the Foreign Office and the Commonwealth Office.
The head of the FCO was the Secretary of State for Foreign and Commonwealth Affairs, commonly abbreviated to "Foreign Secretary". This was regarded as one of the four most prestigious positions in the Cabinet – the Great Offices of State – alongside those of Prime Minister, Chancellor of the Exchequer and Home Secretary.
The FCO was managed day to day by a civil servant, the Permanent Under-Secretary of State for Foreign Affairs, who also acted as the Head of Her Majesty's Diplomatic Service.
In 2018, the UK hosted The Commonwealth Heads of Government Meeting organised by the FCO where leaders from all 53 Commonwealth nations gathered in London and Windsor.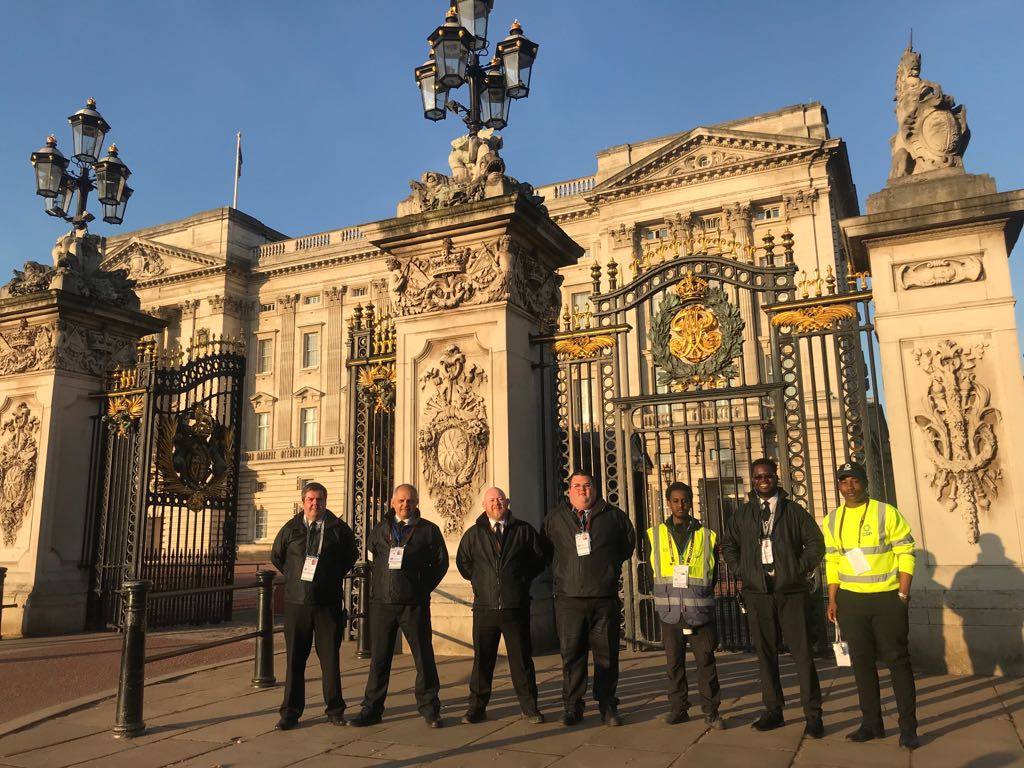 Service summary
The Commonwealth Heads of Government Meeting 2018 spanned five days and evenings, covering 13 different venues. We were proud to be appointed to provide project management, traffic management, CSAS-accredited operatives and vehicle check point staff on a 24-hour basis, as well as parking and check point staff for associated one-off events at some of the UK's most iconic and historic venues, including Buckingham Palace, Windsor Castle and The Guildhall.
Our main function for traffic management was to manage the very busy transport hub in Hyde Park, controlling 250 protected vehicle movements, as well as in excess of 500 unprotected vehicle movements per day.
Our vehicle check point teams worked very closely with the Police, FCO, Anti-Terrorism unit of the Metropolitan Police, as well as Royal and Government Protection Officers, using the latest technology to manage the ingress and egress at the host venues, ensuring the Vehicle Access Parking Permit (VAPP) system was strictly adhered to.
We supplied a management and supervisory team of 20 staff, together with an additional 150 staff per day to work alongside the other stakeholders to deliver a very successful operation.