UEFA Champions League 2017
The UEFA Champions League is an annual club football competition organised by UEFA and contested by top division European clubs. It is one of the most esteemed tournaments in the world and the most prestigious club competition in European football, played by the national league champions (and, for some nations, one or more runners-up) of the strongest UEFA national associations. The UEFA Champions League Final is the most watched annual sporting event worldwide.
The Final is played in different countries and stadia year on year. In 2017, it was played in Cardiff at The Principality Stadium.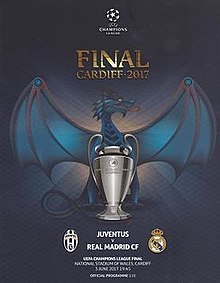 Service summary
Prior to the 2017 UEFA Champions League Final, we had been involved in the 2011 and 2013 Finals, both held at Wembley National Stadium. We were an integral part of the planning and delivery of sponsor, partner and visitor parking, as well as working with the local authority and transport consultants to deliver an effective coach parking strategy, which included team segregation.
For the 2017 Final between Juventus and Real Madrid in Cardiff, we were contracted to provide the parking operation facilitating the partner program – an important element of the UEFA Champions League brand. This involved a large area of council/civic offices and surrounding roads being segregated with controlled access, and the planning of specific sponsor parking areas, ensuring guests could be properly met as they alighted coaches and directed to their relevant areas. We were actively involved in the planning, signage deployment, and on-day operations for over 400 coaches