G7 Summit
The UK hosted the G7 Summit as part of its 2021 G7 Presidency. It was held in Carbis Bay, Cornwall from 11 to 13 June 2021.
Prime Minister Boris Johnson brought the world's leading democracies together to reach major new agreements to help the world fight, and then build back better from coronavirus and create a greener, more prosperous future.
The UK invited Australia, India, South Korea and South Africa as guest countries.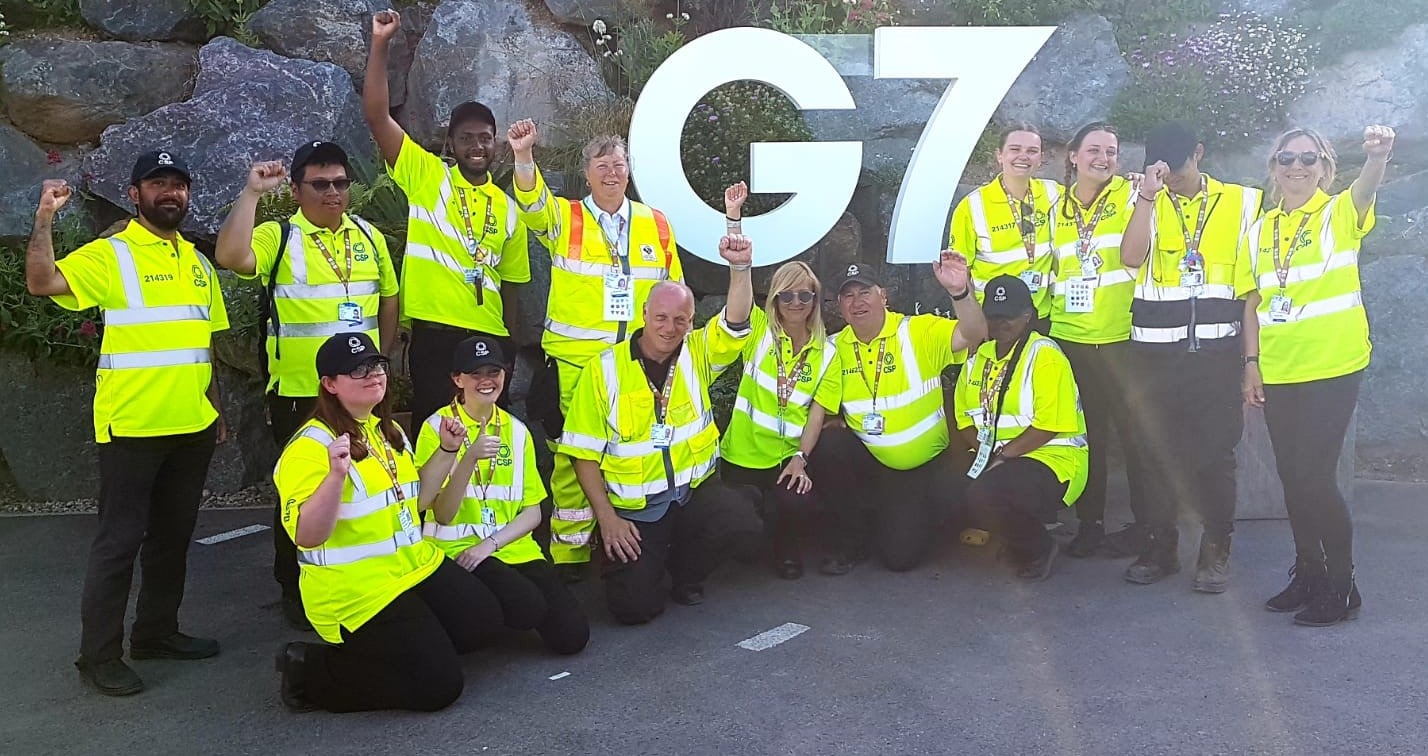 Service summary
We were contracted by Stadium Management Ltd to provide traffic management services for The Foreign, Commonwealth & Development Office events. This included the development and operational delivery of the Traffic Management Plan (TMP) for the G7 Leaders' Summit in Cornwall. The remit of the project was to co-ordinate the drafting of the TMP, working with multi-agency partners including Cornwall Council, Highways England, Cornwall Police, FCDO, Cabinet Office, Metropolitan Police, British Transport Police, Network Rail and Great Western Railways.
On completion of the TMP, we worked in tandem with the Cornwall Police Force to deliver the Local Area Traffic Management Plan (LATMP) for all venues and transport hubs, including the build-up and breakdown phases. We also recruited and delivered management, supervision, CSAS-accredited operatives and traffic marshalling teams for four venues and three transport hubs, with all staff being accredited to government standards via the Police.
Over a 27-day operational period, we successfully managed the build-up, event days and breakdown of the four venues and three transport hubs, facilitating the 24-hour movement of protected world leaders, operational vehicles, and deliveries to and from the venues. In addition, we operated the Vehicle Access Parking Permit system (VAPP) for over a thousand vehicles and client transport system into secure venues and were responsible for managing background traffic and keeping the road network running, to minimise the event's impact on the local community.
Throughout the event, which was staged during the Covid-19 pandemic, we delivered 1,296 staff shifts, carrying out Covid-19 testing for all our staff - every 2 days - without incident.
The success of our involvement with the G7 Summit resulted in us being appointed to lead a similar scale operation at COP26 in Glasgow.