Hatton Garden
Hatton Garden is a street and commercial area in the Holborn district of the London Borough of Camden, close to the boundary with the City of London. It takes its name from Sir Christopher Hatton, a favourite of Queen Elizabeth I, who established a mansion here and gained possession of the garden and orchard of Ely Place, the London seat of the Bishops of Ely. It remained in the Hatton family and was built up as a stylish residential development in the reign of King Charles II.
St Etheldreda's Church in Ely Place, all that survives of the old Bishop's Palace, is one of only two remaining buildings in London dating from the reign of Edward I. It is one of the oldest churches in England now in use for Roman Catholic worship, which was re-established there in 1879. The red-brick building now known as Wren House, at the south-east corner of Hatton Garden and St Cross Street, was the Anglican church for the Hatton Garden development. It was taken over by the authorities of a charity school, and the statues of a boy and girl in uniform were then added.
Hatton Garden is famous as London's jewellery quarter and the centre of diamond trade in the UK. This specialisation grew up in the early 19th century, spreading out from its more ancient centre in nearby Clerkenwell. Today there are nearly 300 businesses here in the jewellery industry and over 55 shops, representing the largest cluster of jewellery retailers in the UK.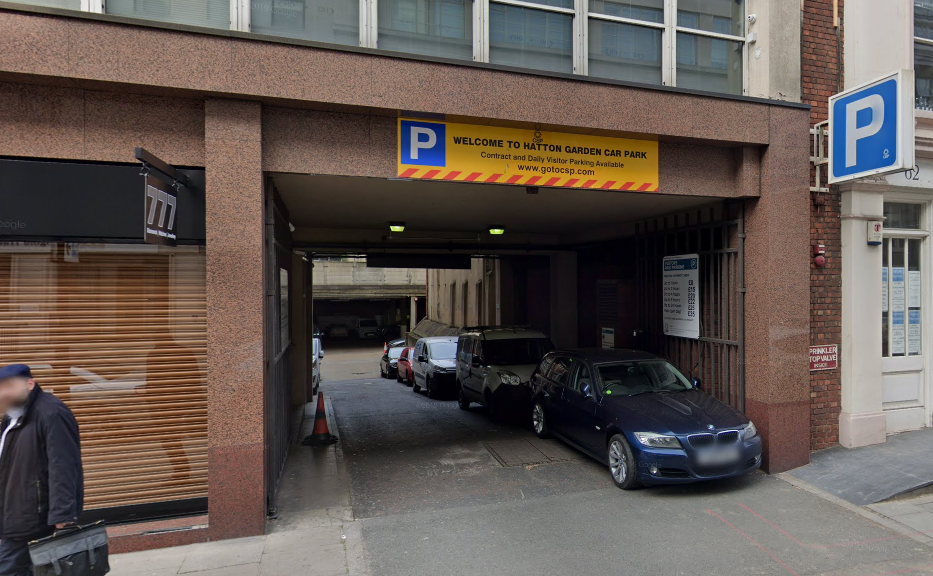 Service summary
We have been managing the only car park in prestigious Hatton Garden since 2006. It is the only attended car park in the area (on-site attendant), operating Monday to Saturday, serving the local business community and shoppers, offering term contract parking and pay-on-the-day parking services.